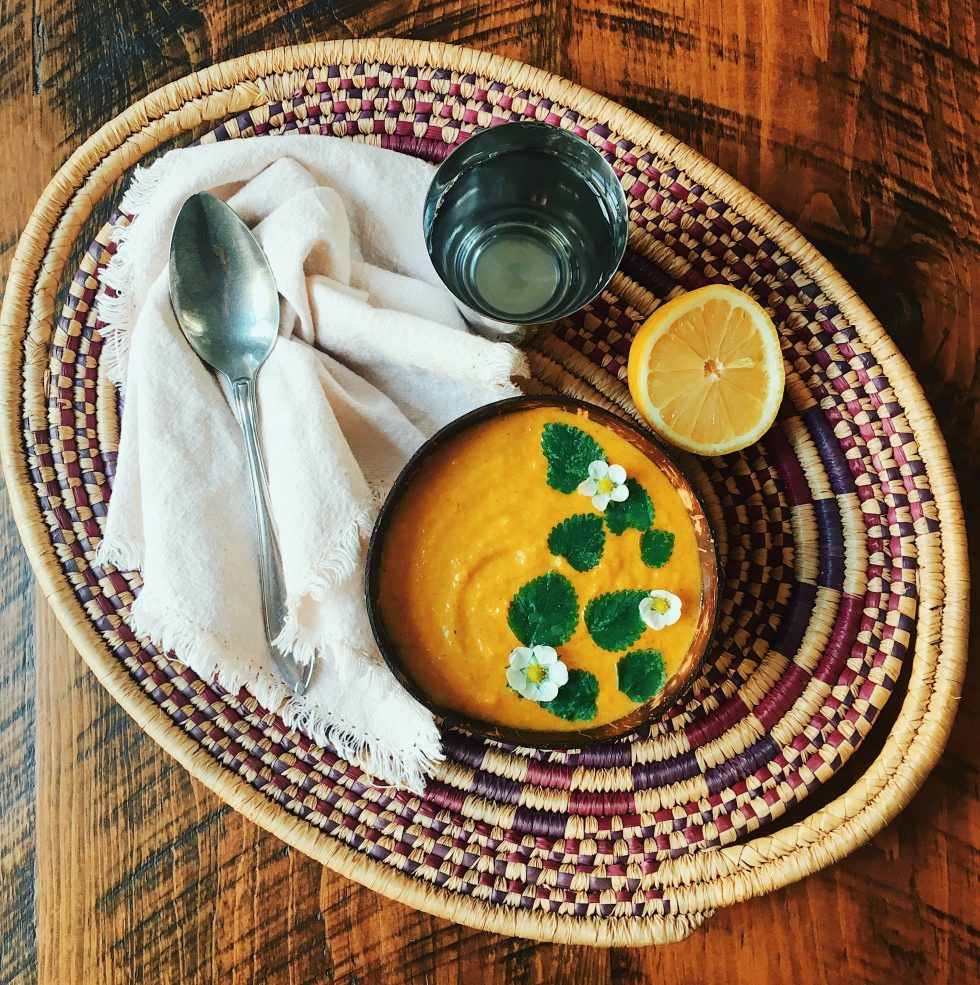 Carrot Ginger Soup
This carrot soup is a creamy vegan and gluten free soup that has a clear taste of ginger and will keep you warm and toasty during the Vata season that is upon os.
Ingredients:
6-7 medium sized carrots
3,5 dl sweet potato cubes
1 yellow onion
8 cm fresh ginger
2 apples
2 cubes of bouillon

 

8 dl water
1 can of coconut milk
Juice from half a lemon
2 tbsp curry powder
1 tsp tumeric powder
Salt and pepper, cayenne pepper
Directions
Chop onion and ginger and fry together with curry powder and turmeric until soft. Wash and cut the carrots and apples in pieces and add them to the pot. Add the veg. stock or the cubes of bouillon and water and stir. Let simmer until the carrots are soft and then blend it with an immersion blender until smooth. Add the coconut milk and he lemon juice. Let it cook for another 10 min and ten add salt, pepper and cayenne to taste.