Anti Inflammatory Super Lunch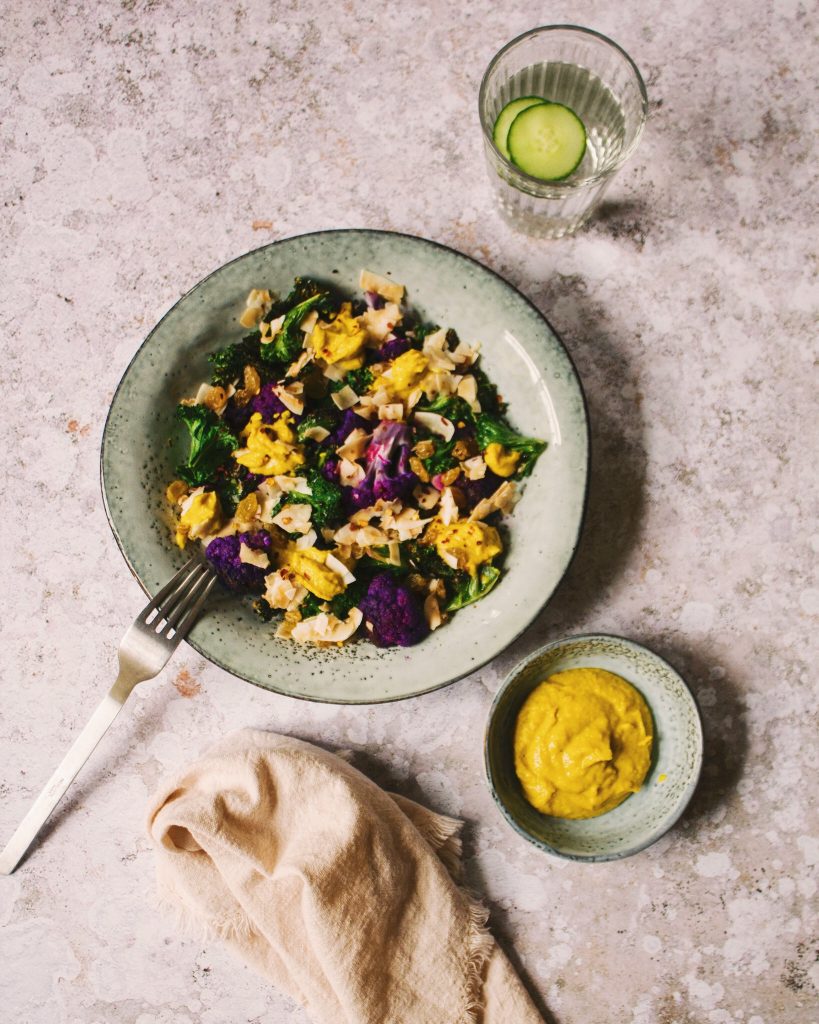 This little dish is just a simple nourishing and healthy lunch (or dinner). It has all the flavors that I love so much – chili, coconut, lime, the sweetness of golden raisins. Try adding some sweet potatoes if you want a more filling meal.
Fry some garlic in coconut oil together with a dry chili (remove later) on low heat. Add chopped kale and purple (or regular) cauliflower. Fry on low heat covered with a lid until it is slightly softer but still crunchy and the kale has some crispy edges.
In a small bowl add golden raisins, toasted coconut flakes and the juice of one lime and let it sit while you make the sauce.
In a blender add one can of chickpeas, 1 tbsp tahini, 1 tsp turmeric powder, 1 tsp of curry powder, half a yellow pepper, salt and black pepper to taste. Blend until smooth.