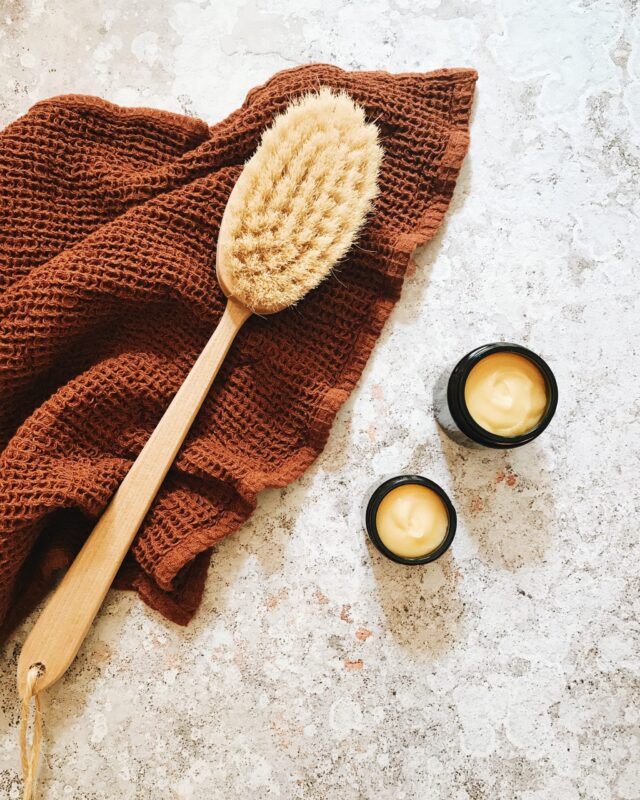 DIY Deodorant (that really works!)
I've been using natural toxic free deodorants for a few years now but they all had one problem – they only worked for me in the colder months of the year. For most of the time I was using the Thai Crystal Deodorant and found it working well until May when the temperatures here in Sweden start rising and we naturally sweat more. As I was tired of switching to the conventional deodorants every summer I decided to start making my own. And after some trial and error I can now say that I have a recipe for a deodorant paste that not only smell amazing – it also WORKS!
It is easy to do at home and I'd suggest to buy some of the products in bulk as you can get your price down quite a bit.
Ingredients
3 Tbs Coconut Oil
3 Tbs Calendula Oil
1 dl Baking Soda (Bikarbonat)
1 dl Corn Starch
1 1/2 tsp grated Beeswax
15 Drops of antibacterial essential oils – my favorite for this recipe is Ylang Ylang which gives it an amazing scent, but you could also use oils like lavender, tea tree or rosemary.
A couple of drops of Vitamin E (optional)
Directions:
First melt the beeswax bringing a pot of water to boil and then taking it off the stove. Put the beeswax in a glass container and set it inside the water pot, stirring to melt. Once the beeswax has melted, take the cup out of the water. Add the coconut oil and the rest of the ingredients. Stir until you have a uniform paste. Pour into a clean jar. Maybe make a smaller travel sized one. Let it cool.