An Ashram Stay in Northern India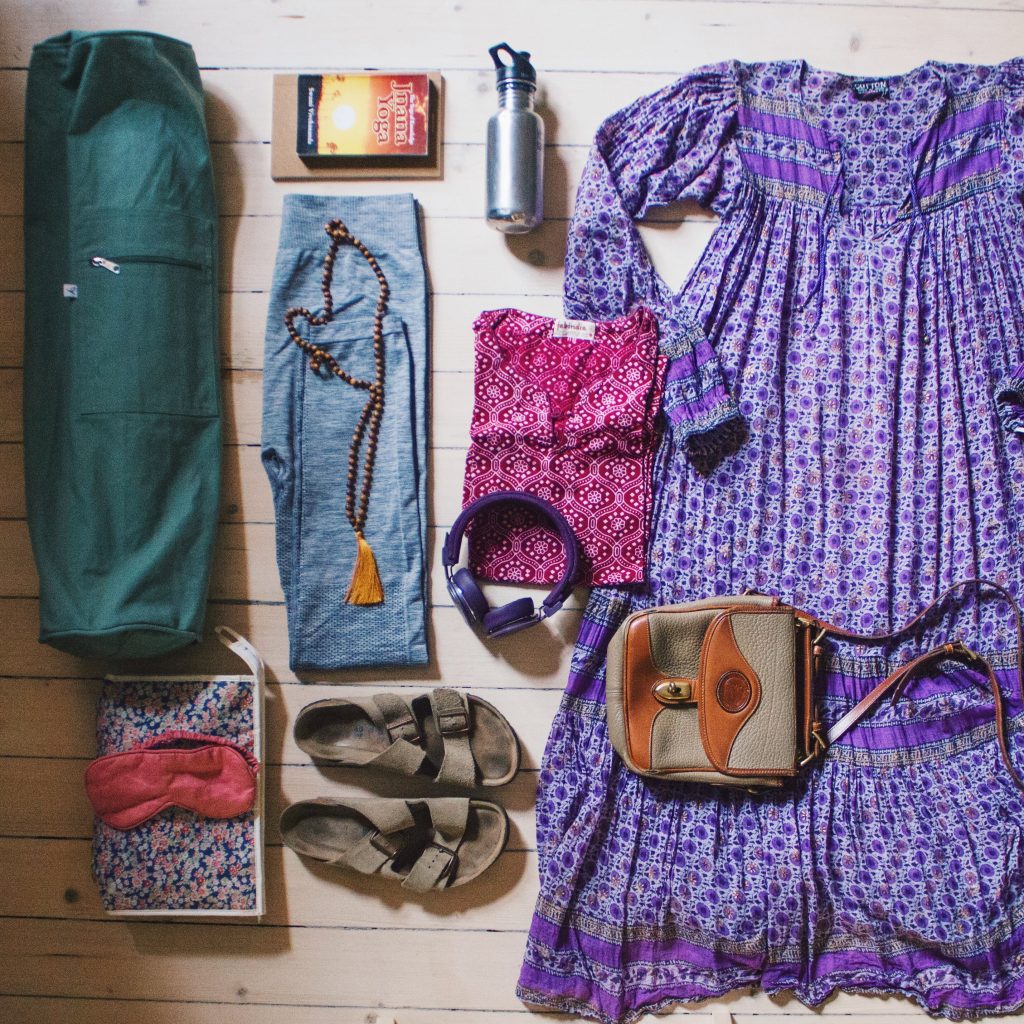 Northern India is almost like a second home to me and I have been there countless times since I was 16. However it was during my trip in 2010 when I for the first time stayed in an ashram, next to the sacred river Ganga up in the foothills of Himalaya. It was an amazing experience hard to capture in either words or images. Waking up to the sound of Mother Ganga rushing down the hills, meditating in the morning, sitting in silence eating the delicious organic food that had been grown on the premises. It was simple yet enchanting.
Imagine it – no telephones, no work, no kids or the hustle of the everyday life. No demands at all – just a peaceful environment and the comfort of the same routines every day. It gives you so much space to turn inwards and listen. It gives you time to journal, to have deep discussions, to learn more about yourself and of course to deepen your yoga practice.
Tomorrow it's time again for an ashram trip to Northern India and I'm just so excited. It's the first time since becoming a mother and of course it feels so long to be away for two weeks from my little family but I know Natxo and the kids will have a great time together at home. I'm traveling with my mom, a fellow yogini and we're going to an ashram where she stayed last year – Phool Chatti Ashram.
If you are curious of what the day in an ashram looks like here is the schedule that we will have during our stay.
Daily Program
05:30 Wake up Bell
06:00- 06:30 Meditation
06:30-06:45 Chanting
06:45-07:00 Neti Pot Cleansing (Nasal Irrigation)
07:00-07:15 Pranayama (Breath works)
07:15-08:45 Hatha Yoga
09:00 Breakfast
10:00-10:30 Karma Yoga (It means helping out cleaning the ashram)
10:30-12:30 Meditative Walk
12:30 Lunch & Tea Time
15:00-16:00 Lecture and Discussion
16:00-17:30 Ashtanga Yoga
17:30-17:45 Pranayama
Sunset Temple Pooja
Chanting and Bhajans After Pooja
19:30 Dinner
20:30-21:00 Guided Meditation